Watch Video Below To Learn More!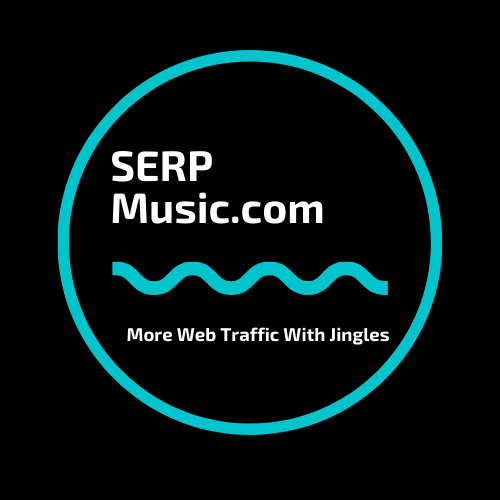 Examples of successful clients who using SERP Music Jingles
Case study from SERP Term success story in less than a month of advertising on YouTube. Look at the views, impressions, and the cost. Planting earworms for pennies!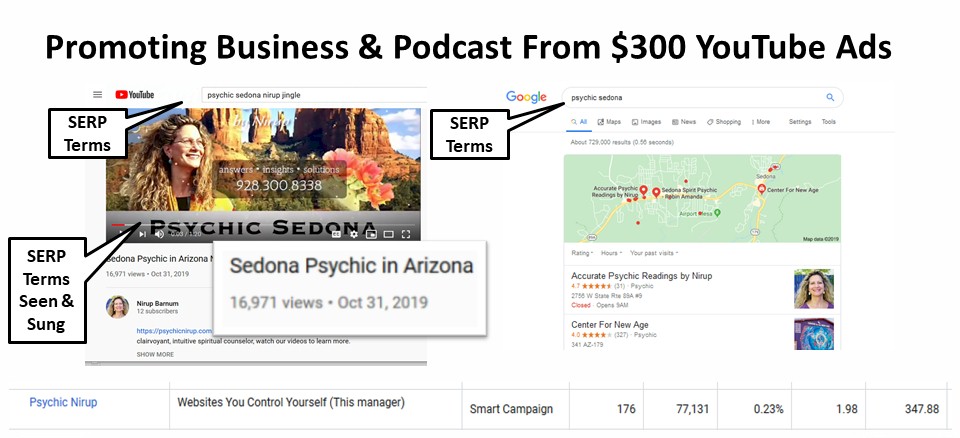 "I wanted to let you know that two people today found me by my earworm jingle and commented on it when they came to see me.  One on Youtube and one went to my site, clicked on my site home page, heard the jingle,  said he liked what he heard, and called me right away, without looking through my site.  I will start asking my clients more often when they call how they found me. Sometimes I am so busy with clients and calls I do not always make a point of doing this.  I have seen the Google stats and alot of people are listening to my jingle. That is exciting, thank you again for your work on creating it." Nirup Barnum 12-2-2019

Here is what you get in your SERP TERM Jingle Package includes!
License to an appropriate melody theme that fits your business singing only your SERP terms, USP and phone number/or URL repeat. Nothing more, nothing less.
1. 60 second music with jingle end
2. 30 second music with jingle end
3. 15 second jingle stand alone
4. 60 second instrumental bed for voice over copy
5. Tutorials How To Place Ads In Google, Spotify, AudioGo and use in your YouTube videos and Podcasts
No one I know is doing this type of awareness advertising we are doing online for local businesses, online eCommerce, consultants, coaches, online marketers, & really anyone with a web address.
So the question is, want to be a leader or follower?
So if you agree a SERP term earworm jingle will help you get more traffic and increase your awareness online over time, the next question always is how much does it cost?
National jingles for radio and TV cost in the multiple of thousands of dollars. $10K-$50K and more. "Farmers" spends millions branding their business and SERP terms. But because of my connections in Nashville and 40 plus years in music and recording, I can provide syndicated licensed music that we customize with your unique SERP terms.
Order online now and let's get started, or..
Any questions, just call me, Mike Stewart at 770-826-3662 and let's get you going ASAP!